Our Executive Matchmaker Team
Our team of expert consultants is talented and diverse. While you will be assigned one primary consultant, it is not unusual for more than one of our matchmakers to be involved in your search for that special person. Your journey is important to us so we strive to use our expertise and talents to make it the most effective and enjoyable experience possible.
Maria Boettcher | Sr. Consultant Matchmaker
Specialty: Latin America; Europe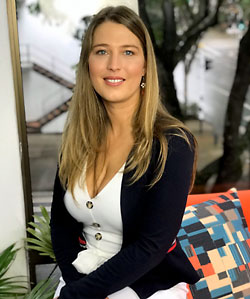 Maria is an international Elite matchmaker and the founder of Global Executive Match, a network of foreign marriage agencies and matchmakers. Maria is originally from Germany but since she was a child she always wanted to travel the world and live in different countries. This is something she has done since 2010. Since then she has lived in Italy, France, Mexico, Guatemala, Panama, Costa Rica, and Colombia, as well as spending time in dozens of other countries.
Her international connections, her dedication, and her intuition make her a successful matchmaker. She works independently with a vast network of matchmakers, dating coaches, and introduction agencies to find the best match for her clients. She also does personal recruiting.
Maria works with clients in the USA, Europe, Central and South America and Russia. She is the Expert on Latin America as she has lived there part time on and off for 6 years. Her everyday work life is made out of love, adventure, drama, courage and a lot of fun as all these different cultures are very unique. What's so special about her work is that borders don't matter, Love can be anywhere.
Anna Sochina | Consultant Matchmaker
Specialty: Europe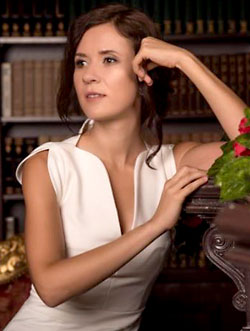 Anna was born in Russia and has lived in the U.S. for more than a decade. It's her passion to help people find lasting happiness. She became involved in the singles and matchmaking industry even before she arrived in America.
Anna has endless energy. She pursues many activities but most enjoys channeling that energy to helping people who are serious about finding someone to bulid a long term relationship and family with. This makes her a perfect fit for EGM.
She became involved with Maria early on and her broad knowledge of the nuances related to international love, foreign cultures, international travel and legal requirements of those relationships plays a key role in the success of EGM.
Dina Wahlborg | Consultant Matchmaker
Specialty: Europe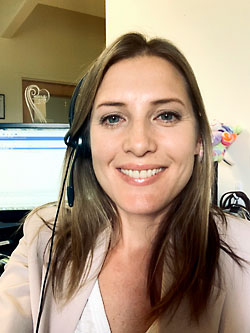 Dina is an international matchmaker, specializing on Eastern European dating. Originally from Eastern Europe herself, she has 10 years of exexperience working with hundreds of couples and within the international introduction and marriage industry.
She has been happily married to an American police officer for 13 years and has two beautiful daughters. She gives practical insight and advice from her own years of personal experience as to how to meet the challenges of cultural differences in a relationship and much, much more.
Dina has worked for different matchmaking companies over the years and has numerous valuable contacts. She had been working with Maria at EGM for a few years now.
Ronna Losacker | Consultant Matchmaker
Specialty: Asia; Latin Amercia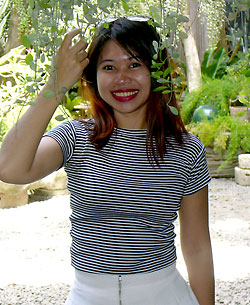 Ronna was born in Davao City, Philippines and grew up there with her family. While her native language is Bisaya, she is fluent in English and graduated college with a degree in information technology.
Ronna met her husband, Rob, through a matchmaking service. After a one year courtship, Ronna moved to the U.S. with Rob and they were married in 2017. They now live there and are raising their two daughters.
In the U.S., Ronna became aquainted with Maria and Dina and began consulting with clients interested in pursuing their potential future lifemate in Asia. Her experience and knowledge of the Asian cultures, as well as the attitudes and preferences of Asians in general, is invaluable. Over the recent years, she has assisted hundreds of clients and helped an untold number of couples realize their dreams in marriage together.
Have questions? Please call us at (310) 735-4100
and ask to speak with an Executive Consultant.

Your initial one hour phone consultation is FREE and without any obligation.