Worldwide Network of Reputable International Matchmakers:
| | | |
| --- | --- | --- |
| Europe | Asia | Latin America |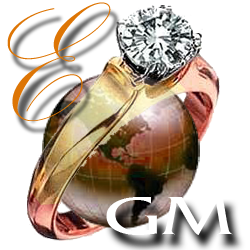 Fee Schedule/Conditions
The fee for the Executive Plan is $15,000.00, payable as follows:

$5,000.00 initial non-refundable deposit
$7,000.00 due once a suitable number of candidates have been identified and both the Client and the Personal Consultant are satisfied that a trip is imminent
$3,000.00 due final week prior to departure to facilitate the personal meetings

Client is responsible for all travel, transportation, security (if desired), meals and lodging costs for himself, and the women he chooses to meet. Prior to departure, Client will place a deposit (to be determined based on the real and estimated costs of travel) with Executive Global Match to be used towards travel costs incurred on behalf of Client. If there is a difference in the deposit and the actual costs the difference will be resolved upon return of the client.
Client agrees to be honest and forthcoming with the Personal Consultant as well as the women involved, and to treat all parties with respect and dignity.
Client agrees and understands that this is in no way a "sex tour". The women that will be introduced are, to the best of our knowledge, seeking a serious relationship leading to a possible marriage.
Client agrees and understands that Executive Global Match, using its best efforts, is simply introducing Client to candidates based on the parameters set forth by Client. Executive Global Match makes no representations or guarantees as to the motives or character of any of the chosen women, or as to the validity of any information submitted by the candidates. It is possible that the Candidates who will be introduced may not match all the parameters set by the Client and may fall outside some of the parameters set by the Client. The Client may, at his option, pay to have an extensive background check completed on any candidate in whom he is interested.
Executive Global Match does no such background checks on any of the women profiled on our service. In any case, Executive Global Match will not be held liable for any actions or events that may occur as a result of any introductions initiated by Executive Global Match.
Client understands that Executive Global Match is in compliance with IMBA (the International Marriage Broker Act) and will ask client to complete a criminal and martial background form which will be translated into the woman's native language and given to her for her review. We will also conduct a sex offender check
Executive Global Match will not be liable to the Client or any third person for any damages, whether direct or indirect, or punitive damages (except where prohibited). In no event will the extent of the damages exceed the amount actually paid.
You agree to indemnify and hold Executive Global Match, as well as its employees, directors and affiliates harmless from any damages, demands or losses that may result from the use of this service.
The laws of the State of Arizona will govern this Agreement. Any actions that occur because of this service will be deemed to have occurred in Arizona. If there are any disputes, they must be submitted to binding arbitration, subject to the policies and rules of the American Arbitration Association. Neither party shall be entitled to attorney fees. Any and all Arbitration must be held in Phoenix Arizona. If any provision is found to be invalid, all other provisions in this agreement will remain in effect.